Activities & Entertaiment
Think there's no history in Southlake? Think again! The Southlake area has a rich history that reaches past its birth in 1956 to the 1840s, when Texas was a republic, and before. No matter how long you've been in Southlake or how many times you have visited, you are sure to feel a deeper connection to this interesting city of Southlake.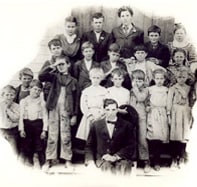 Follow the Southlake Historical Society's online map to take the family (especially "Little House" – loving kids itching for an adventure) on a magical history tour.
Learn more about Southlake's past.