Texas history runs deep in what is now known as Southlake. The Southlake area was settled by pioneers in the 1840s but was not incorporated as Southlake until 1956, 4 years after Grapevine Lake was finished. The area remained rural until the completion of the DFW International Airport in the 1970s. Due to the close proximity to the airport, Southlake became a boom-burb throughout the 1980s, 1990s and 2000s.
Settlements
Generations ago, Comanche, Kiowa and other Native Americans hunted and skirmished here. Before incorporation, the following settlements made up present day Southlake:
Dove

Jellico

Union Church

Whites Chapel

Lonesome Dove
In the 1840s, settlers arrived and established Lonesome Dove Baptist Church, a name that years later inspired Larry McMurtry to finish Lonesome Dove. In the church cemetery rests Malinda Hill, who at age 16 fled Parker's Fort when Comanche took Cynthia Ann Parker (later the mother of Quanah Parker).
Bob Jones
Herding longhorns north after the Civil War gave Bob Jones, born into slavery, the money to establish a successful ranch. He and his wife, Almeady Chisum, were prosperous and well-respected. Their sons were community leaders into the 1970s.
Carroll Hill School
In 1919, Carroll Hill School, which still stands, replaced one-roomschoolhouses in the area.
Bonnie and Clyde
On Easter Sunday 1934, outlaws Bonnie and Clyde, or a member of their gang, killed two state troopers at Highway 114 and Dove Road.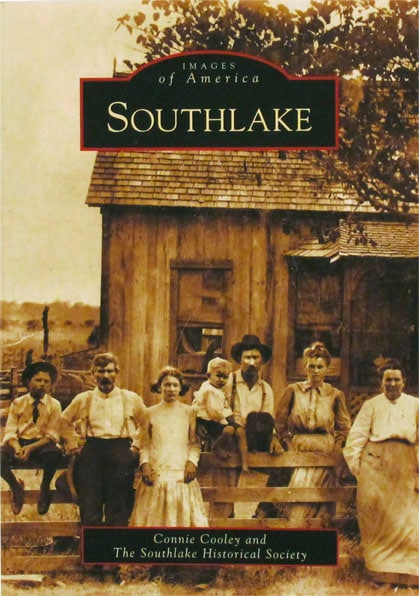 Images of America Southlake Book is now available! Don't miss this spectacular table book full of information and historical images all about Southlake!